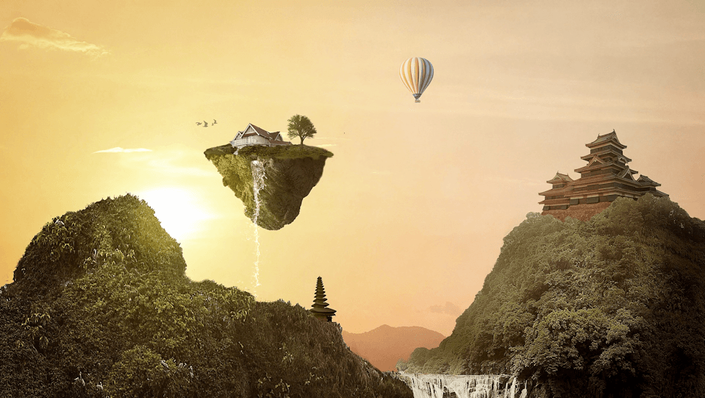 The Master Trader's Home
This guided visualization helps you design the state of mind of yourself as a Master Trader.
The Master Trader's Home is a Guided Visualization
When a trader comes to me for private coaching, it is natural for them to tell me all the trading issues that they deal with. After this is complete, I will ask them what they want instead. Very often, they will again tell me about the issues they DON'T want. It often takes some encouragement to start to get clarity about what we DO want.
This guided visualization helps you design the state of mind of yourself as a Master Trader. It allows you to sense, to feel and become consciously aware of your highest self as a Master Trader. It allow you to compare your current experience as a trader to the new experience you create in the guided meditation.

Please allow 45 minutes of uninterrupted quiet. Turn of everything that beeps and buzzes. Then, get yourself comfortable, with your head fully supported and your body available for some deep breathing. If at anytime you don't feel comfortable with the visualization, you can allow the voice to continue without your participation. However, I encourage you to fully engage and experience your Master Trader's mindset.


"I especially like the trading temple and the master traders home. They clearly address two of my issues and allow for a great experience that can be shaped and re-lived over and over again. I will definitely use these recordings in my journey. Thank you so much!!"
- Martin S., Trader, USA
Your Instructor
Richard Friesen is the founder and CEO of the Mind Muscles Academy, and your instructor for this course. Rich works with financial professionals, independent traders, business leaders and entrepreneurs who want to expand their mental game to make more consistent profits. With in depth experience as a broker, floor trader, financial software developer and entrepreneur, he brings concrete real world experience to his clients.
Rich founded Trade Management LLC, one of the most consistently profitable options and equity trading firms on the floor of the PSE. He created a way to visualize option values that enabled his floor traders to instantly execute trading opportunities.
Rich also holds a B.A. in Philosophy, a Masters Degree in Clinical Psychology and is a graduate of the Gestalt Institute in San Francisco along with Master's certification in Neuro Linguistic Programming (NLP). His background in psychology has been instrumental in his development of his Mind Muscles™ training programs that supports the financial and business community.
Course Curriculum
Guided Visualization: The Master Trader's Home
Available in days
days after you enroll